Meet your Equine Coaches
If you opt to participate in a Horse Sense 1-1 coaching session, not only will you work with a professional (human) coach, but we add a horse or 2 into the mix as well.

It's their intuition, their understanding, and the immediate feedback they provide that makes equine assisted coaching so effective.
Equine assisted coaching requires no element of 'horsemanship', and we're very used to helping people feel at ease with horses if this is an issue.

Here, we'd like to introduce you to some of our equine coaching team...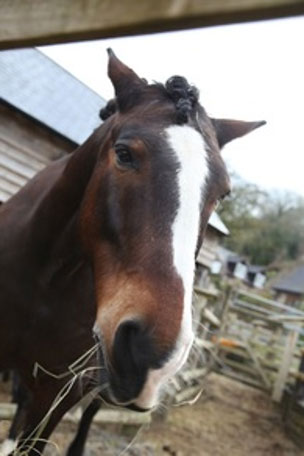 Brandy
Brandy is most definitely the boss of our herd of horses - and doesn't he make sure his team know it!

He tends to lead from behind, driving his team in the direction he wants them to go.

He is an intelligent horse and very intuitive; particularly quick at detecting the very subtle changes in your body language and reacting accordingly.

Working with Brandy gives you the opportunity to test and develop your own leadership skills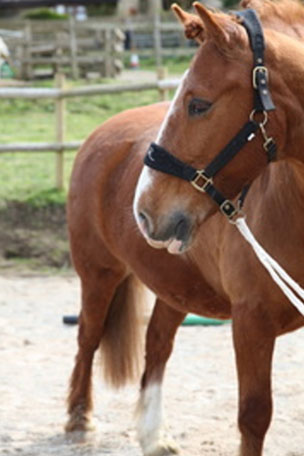 Bully
Bully is a strong and trustworthy member of our equine team who can always be relied upon in difficult situations.

His previous employment history is a little sketchy but we believe he has worked at many different places, often being fired for his attitude issues.

Previous employers never seemed to have the patience to understand and develop Bully, but we saw his potential. We've invested time, money and energy into Bully and it has really paid off.

Spending time with Bully offers the opportunity for valuable insight into patience and empathy.